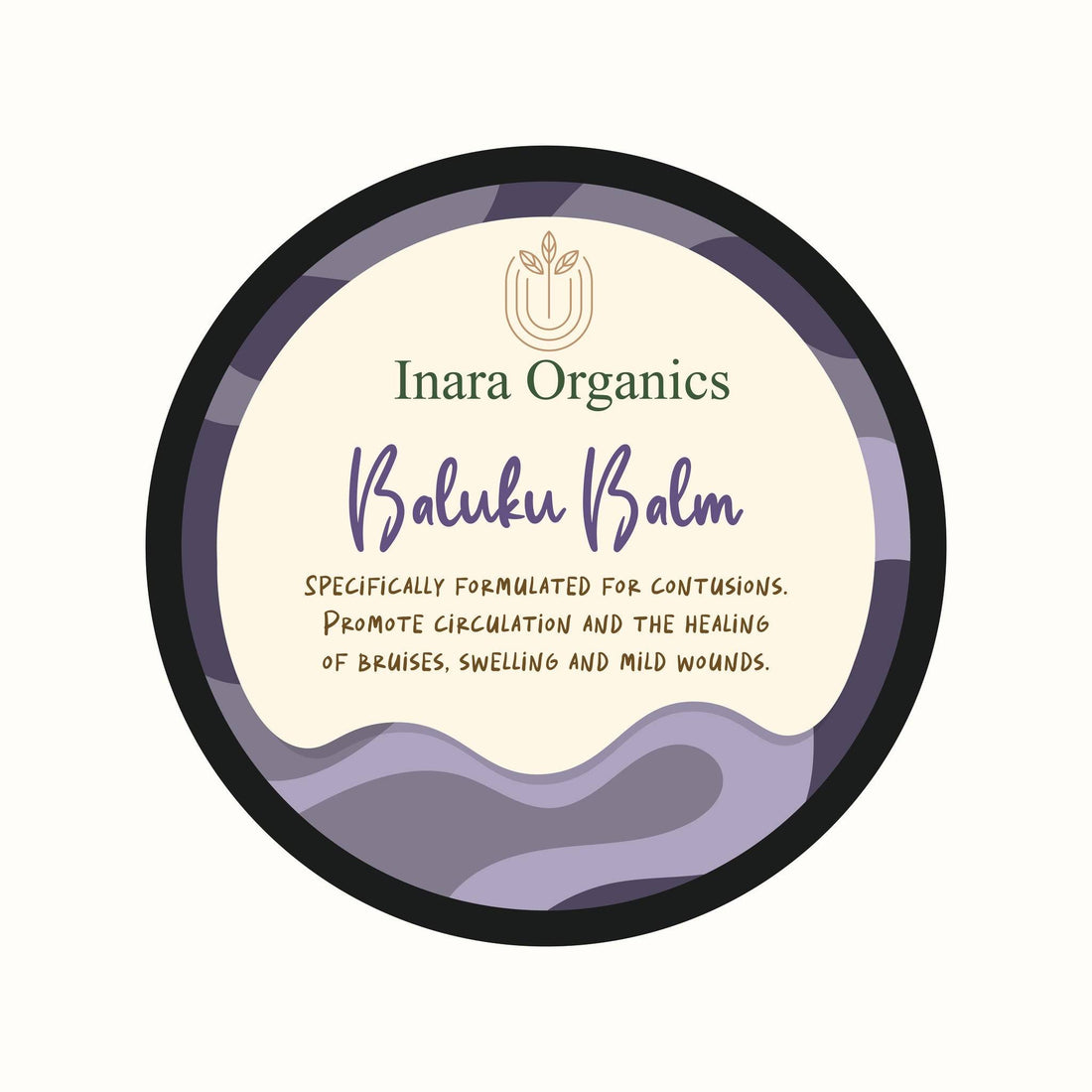 *Images are for illustration purposes. Actual products may vary in appearance.
Introducing Baluku Balm, specially formulated to help with bruising, promote healthy blood circulation, and reduce swelling. This unique balm carries a heartfelt story behind its creation, inspired by the playful nature of my beloved son, who has gotten more baluku than anyone I've ever met. As he embarked on his journey of growth, from infancy to the wobbly stages of learning to walk, the inevitable small falls and bumps became a part of his everyday adventures. It was during these moments that Baluku Balm proved to be a comforting companion, offering relief and support.

Baluku Balm is not only beneficial for little ones on their journey of discovery but has also proven to be incredibly useful for adults and elderly individuals. For those undergoing routine blood tests or requiring constant IV drip applications, the balm has helped ease bruising and discomfort to the puncture site and promote healing. When applied to affected areas, the balm works its magic, soothing bruised skin, supporting healthy blood circulation and reducing swelling. Its gentle yet potent formula provides a comforting touch, bringing relief to both little ones and adults alike.

A group of loyal customers have requested we keep its name uniquely Singaporean, hence the Baluku Balm is here to stay!
Safe for all ages. Do not apply on open wounds. We highly recommend conducting a skin patch test on your child to check for any sensitivities or allergies before applying our product liberally. It's important to note that our product is not intended to diagnose, treat, cure, or prevent any diseases. While our carefully crafted formulation is designed to provide support and relief, it's always advisable to consult with a healthcare professional for specific medical concerns or conditions.
Simply apply it to the affected area as needed

For a bruised lip, it is completely safe to use as every ingredient in our formulation is of food grade quality