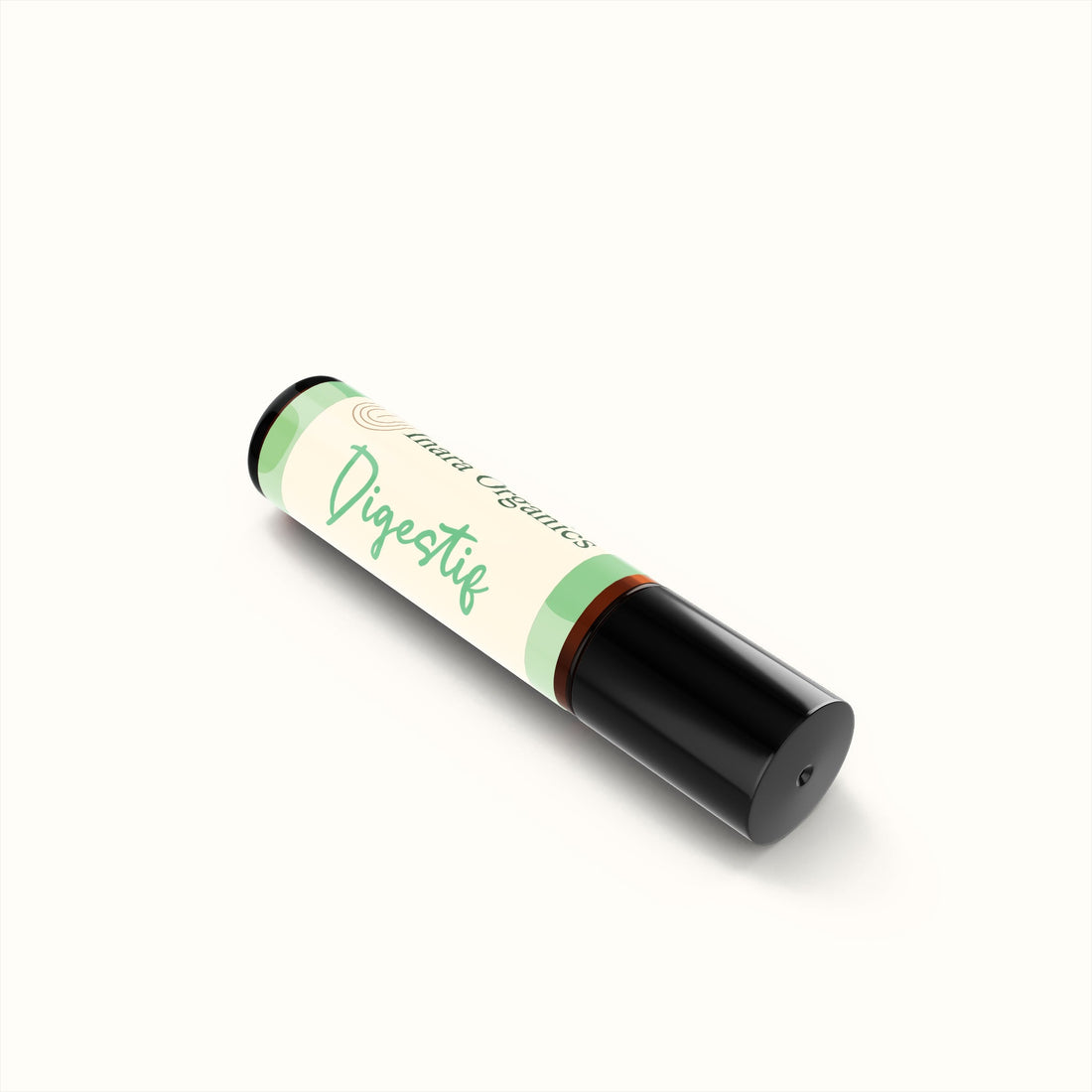 *Images are for illustration purposes. Actual products may vary in appearance.
Digestif is a miracle blend that helps ease various gastrointestinal discomforts such as indigestion, gassiness or bloatedness, colic, diarrhea, nausea, poor appetite and heartburn. It is also a trusted ally in relieving constipation and a helpful aid for morning sickness. It can be used daily to promote healthy bowel movements.

Digestif
is a lifesaver when dealing with food poisoning, providing much-needed support during such challenging times. Make sure to pack this essential item when traveling, ensuring you have a reliable companion for any unexpected digestive issues that may arise!
Safe for all ages. We highly recommend conducting a skin patch test on your child to check for any sensitivities or allergies before applying our product liberally. It's important to note that our product is not intended to diagnose, treat, cure, or prevent any diseases. While our carefully crafted formulation is designed to provide support and relief, it's always advisable to consult with a healthcare professional for specific medical concerns or conditions.
Apply it on the belly at every diaper change and massage in a clockwise motion. Apply on the soles of feet. Apply hourly for colicky babies or when experiencing stomach upset.
- If your baby has jaundice, please apply it to their belly three times a day.

- It is also beneficial for Mommy to apply on herself regularly after giving birth when passing motion may be difficult.