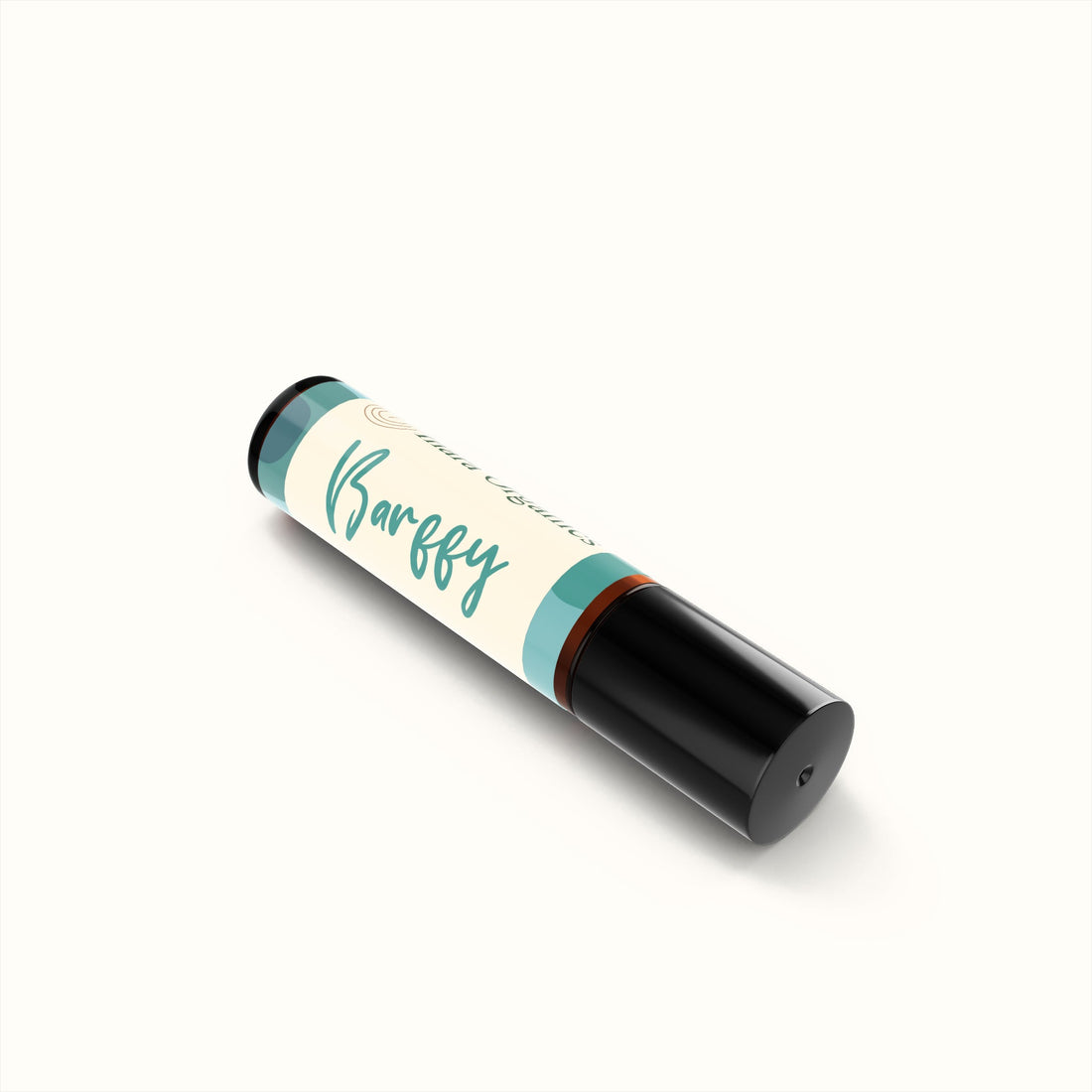 *Images are for illustration purposes. Actual products may vary in appearance.
When I realized there were no non-toxic remedies available for pregnant women who felt nauseated, I knew I had to come up with a solution just for this. Specially formulated for expecting mothers, Barffy is excellent for combating nausea and morning sickness.

Barffy is also effective for those who experience motion sickness. 
Safe for all ages. We highly recommend conducting a skin patch test on your child to check for any sensitivities or allergies before applying our product liberally. It's important to note that our product is not intended to diagnose, treat, cure, or prevent any diseases. While our carefully crafted formulation is designed to provide support and relief, it's always advisable to consult with a healthcare professional for specific medical concerns or conditions.
Roll onto the back of your ears and on your inner wrists and inhale
Be sure to apply your Barffy Roll-On when you're on a bumpy taxi, boat or plane ride!