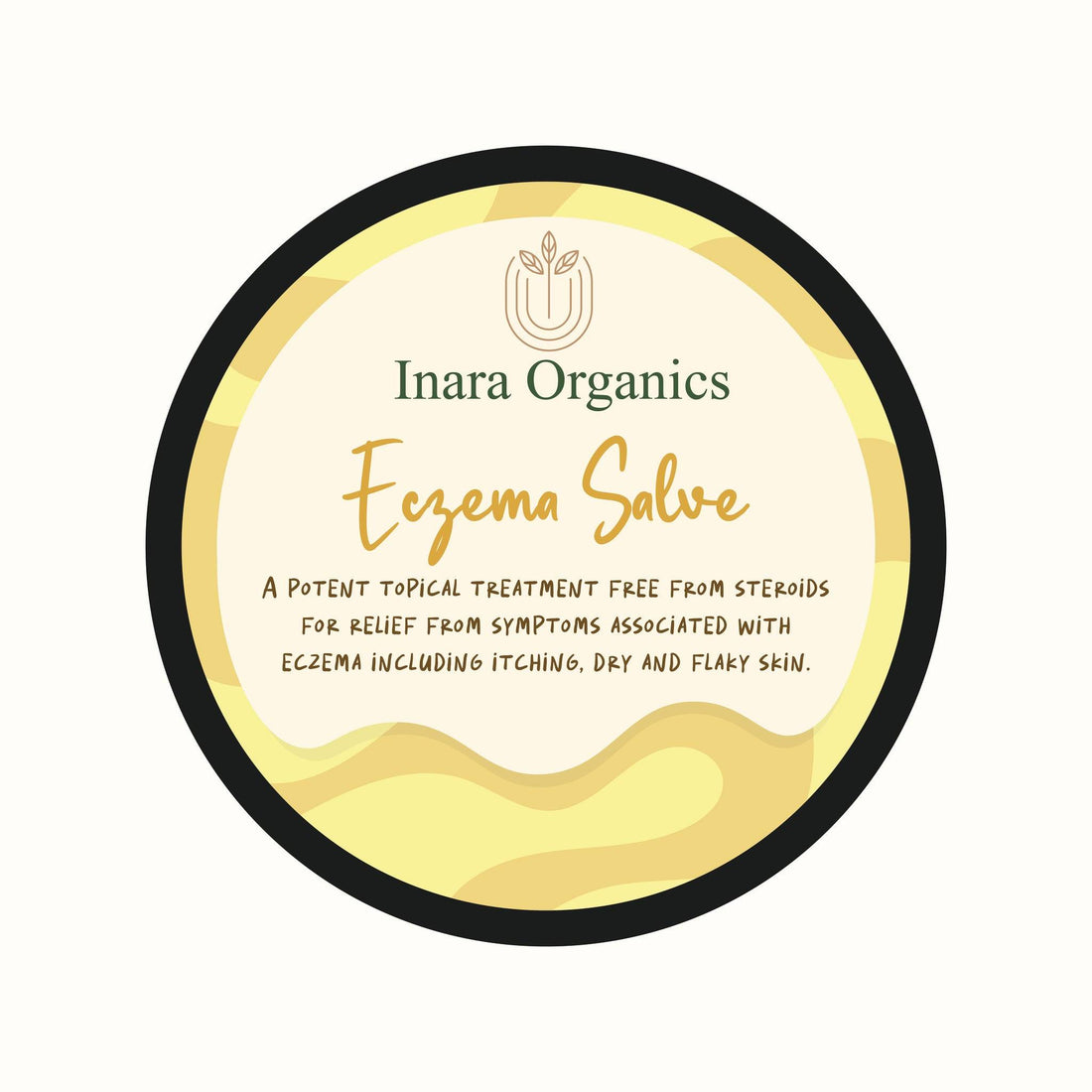 Our exceptional all-natural
Eczema Salve
is designed to bring relief to those struggling with eczema and experiencing skin itchiness caused by dry and flaky skin. This carefully crafted formula is tailored to the specific needs of individuals dealing with eczema, providing healing, nourishment and protective benefits to the skin.

Its unique blend works harmoniously to alleviate discomfort, reduce itchiness, and promote the restoration of healthy skin. With each application, you can experience the remarkable relief and comfort that comes from our thoughtfully formulated ointment.

Now, you may be wondering whether to choose this or our Soothie Woothie balm. Both products are excellent options, as different individuals may respond differently to each formulation. It can be a trial and error process to determine which works best for your child's unique needs. Consistency is key when it comes to managing eczema and we are here to support you in your journey towards healthier, happier skin.
Safe for all ages. Do not apply on open wounds. We highly recommend conducting a skin patch test on your child to check for any sensitivities or allergies before applying our product liberally. It's important to note that our product is not intended to diagnose, treat, cure, or prevent any diseases. While our carefully crafted formulation is designed to provide support and relief, it's always advisable to consult with a healthcare professional for specific medical concerns or conditions.
- Gently massage onto the affected areas whenever needed, allowing the potent ingredients to penetrate the skin

- For optimal results, we recommend applying the ointment every 3 hours throughout the day to maintain the desired outcome
Apply Eczema Salve in the morning and before bedtime, as part of your daily routine after your child's bath. For continuous maintenance of healthy skin, consider using Soothie Woothie in conjunction with this, every 3 hours throughout the day.