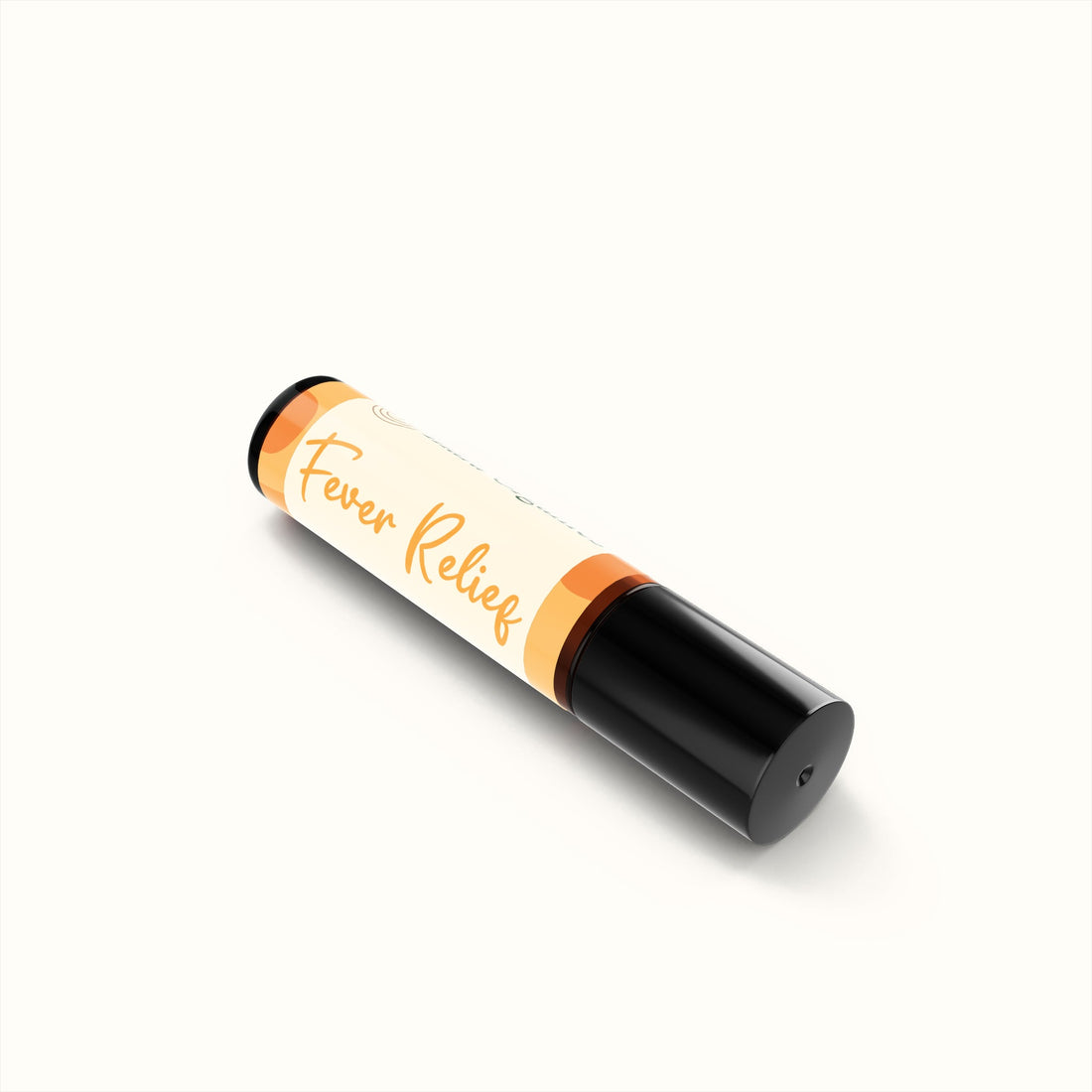 Our
Fever Relief
was carefully crafted to provide excellent support during times of fever. Our trusty blend helps to lower and stabilise body temperature, offering comfort and relief from the discomfort of high temperature fevers.

Sponging plays a crucial role in bringing down body temperature. If your baby is not fond of sponging, you can try an alternative method. Grab a spray bottle and fill it with room temperature distilled water infused with a few slices of lemon. Spray this refreshing mixture on target areas such as the hair/head, underarms, chest and back for a cooling effect. You may also try our
Steamy Relief
, which is our unique
Fever Relief
blend in dissolvable bath salt form.


Please remember that seeking professional medical attention is always the first step during a fever.
Our product is specifically designed to only
as a support
and should be used in conjunction with professional guidance. We prioritise your well-being and encourage you to consult a healthcare professional for proper diagnosis and treatment.
Safe for all ages. We highly recommend conducting a skin patch test on your child to check for any sensitivities or allergies before applying our product liberally. It's important to note that our product is not intended to diagnose, treat, cure, or prevent any diseases. While our carefully crafted formulation is designed to provide support and relief, it's always advisable to consult with a healthcare professional for specific medical concerns or conditions.
- Apply it along the spine, on the soles of the feet, around the belly button, along the crown of the head, groin area and at the base of the skull

- For optimal results, reapply every 15 to 30 minutes until the fever subsides
Dabbing some water or placing a damp cloth on your child's head can provide additional cooling relief