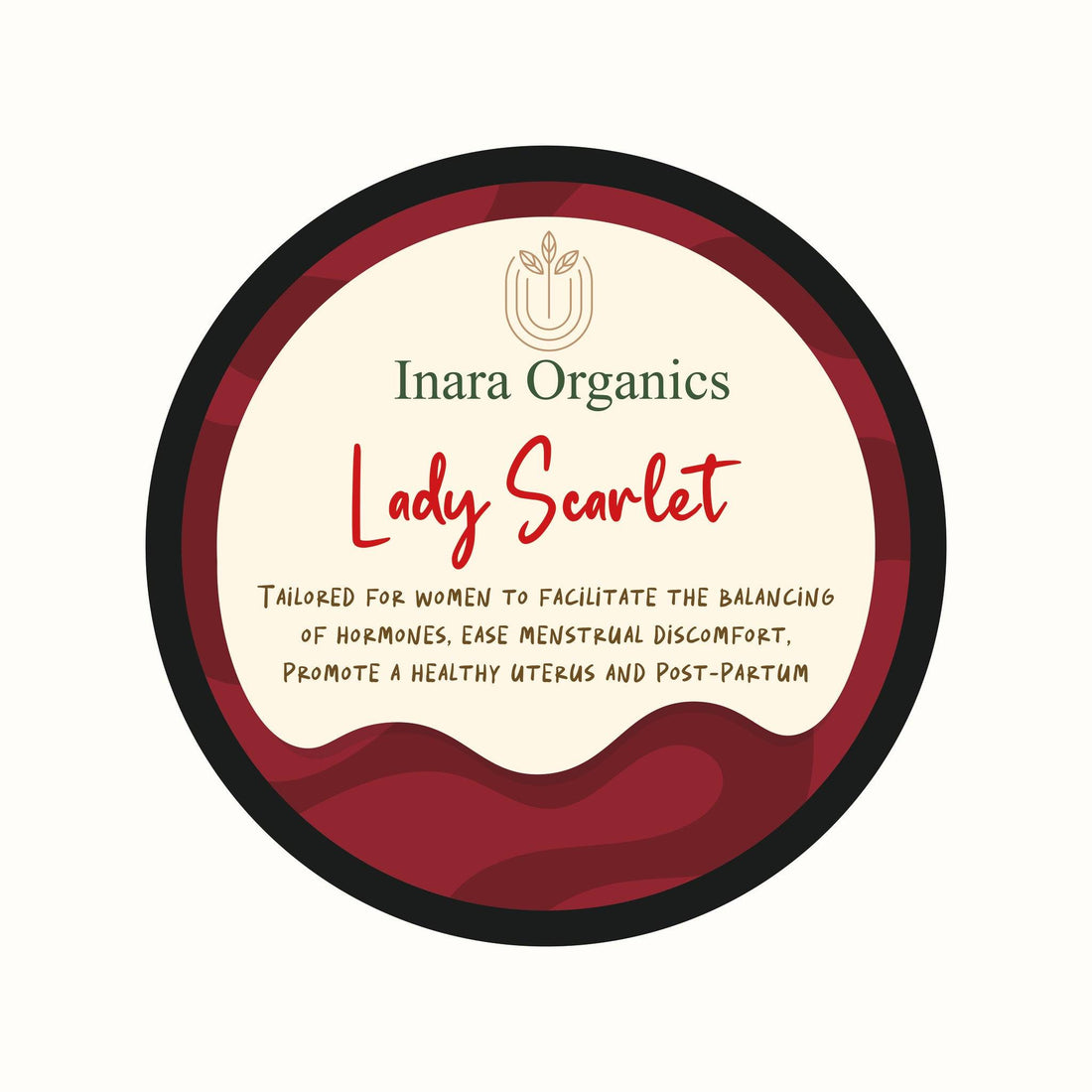 *Images are for illustration purposes. Actual products may vary in appearance.
Crafted exclusively for women, our Lady Scarlet balm is formulated to soothe menstrual discomfort and facilitate the balancing of hormones.

Designed to promote overall uterine health, it aids in postpartum healing and supports fertility and may offering comfort to women recovering from miscarriage. Additionally, it aids in managing irregular periods and symptoms associated with PCOS (Polycystic Ovary Syndrome).

DO NOT use if you are or may be pregnant

DO NOT use if you are or may be pregnant. We highly recommend conducting a skin patch test on yourself to check for any sensitivities or allergies before applying our product liberally. It's important to note that our product is not intended to diagnose, treat, cure, or prevent any diseases. While our carefully crafted formulation is designed to provide support and relief, it's always advisable to consult with a healthcare professional for specific medical concerns or conditions.
For optimal results, massage sparingly onto the lower back and abdomen as needed, 2 to 4 times a day
To enhance its effects, we recommend using it in conjunction with a heat pad, delivering comforting warmth to the abdomen and lower back during menstrual cramps