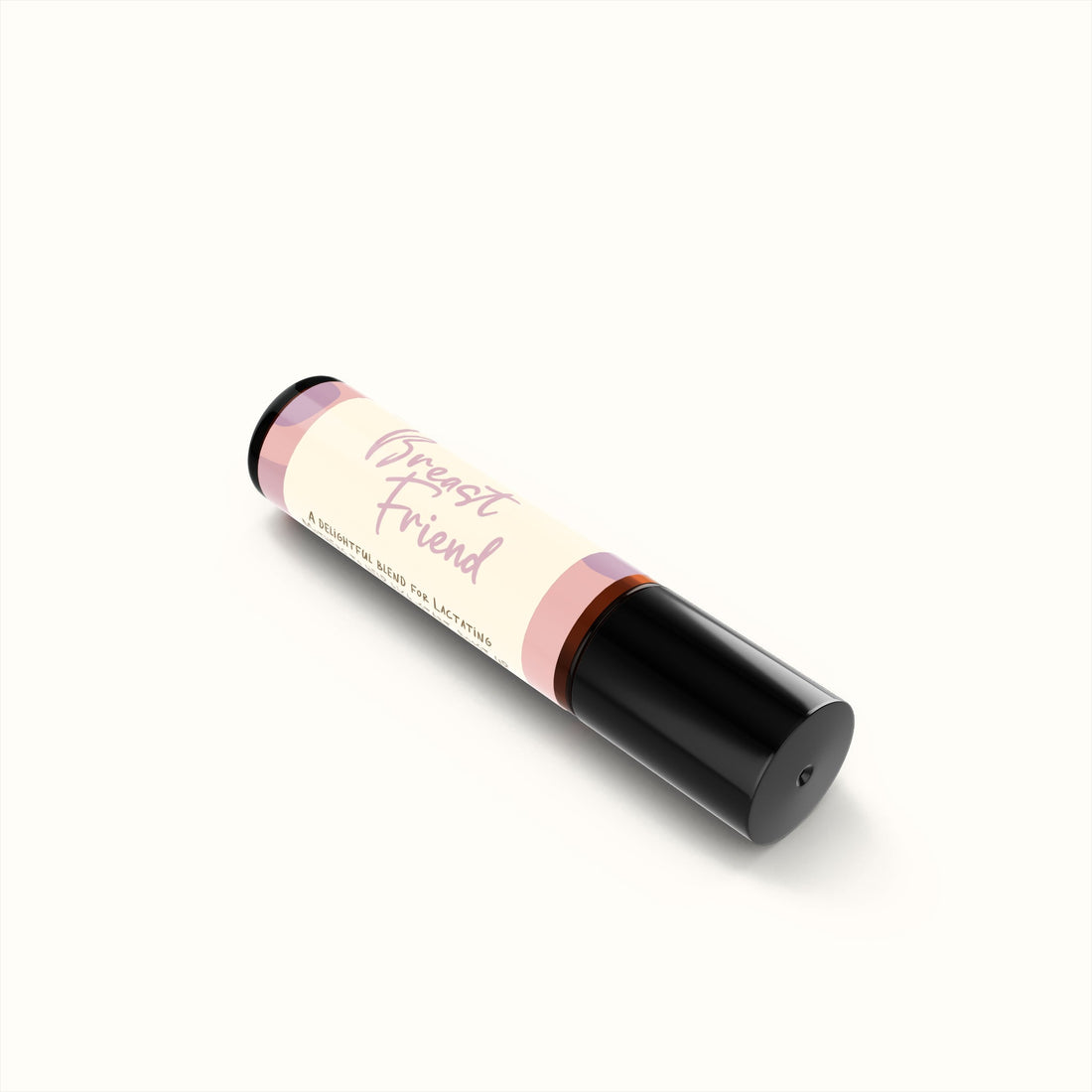 This blend is not suitable for individuals with a history of epilepsy or pregnant mothers; it is exclusively intended for use after the birth of your baby. We highly recommend conducting a skin patch test on your child to check for any sensitivities or allergies before applying our product liberally. It's important to note that our product is not intended to diagnose, treat, cure, or prevent any diseases. While our carefully crafted formulation is designed to provide support and relief, it's always advisable to consult with a healthcare professional for specific medical concerns or conditions.
Roll it along your spine, on your chest and on your breasts (avoiding contact with the nipples) every morning or 15 minutes before latching or pumping
Positive thoughts and a happy mindset go a long way during breastfeeding sessions. Stay hydrated by drinking plenty of water as it plays a vital role in your breastfeeding success. Prioritise your emotional well-being as a mommy, and cherish the beautiful moments of nourishing your baby.