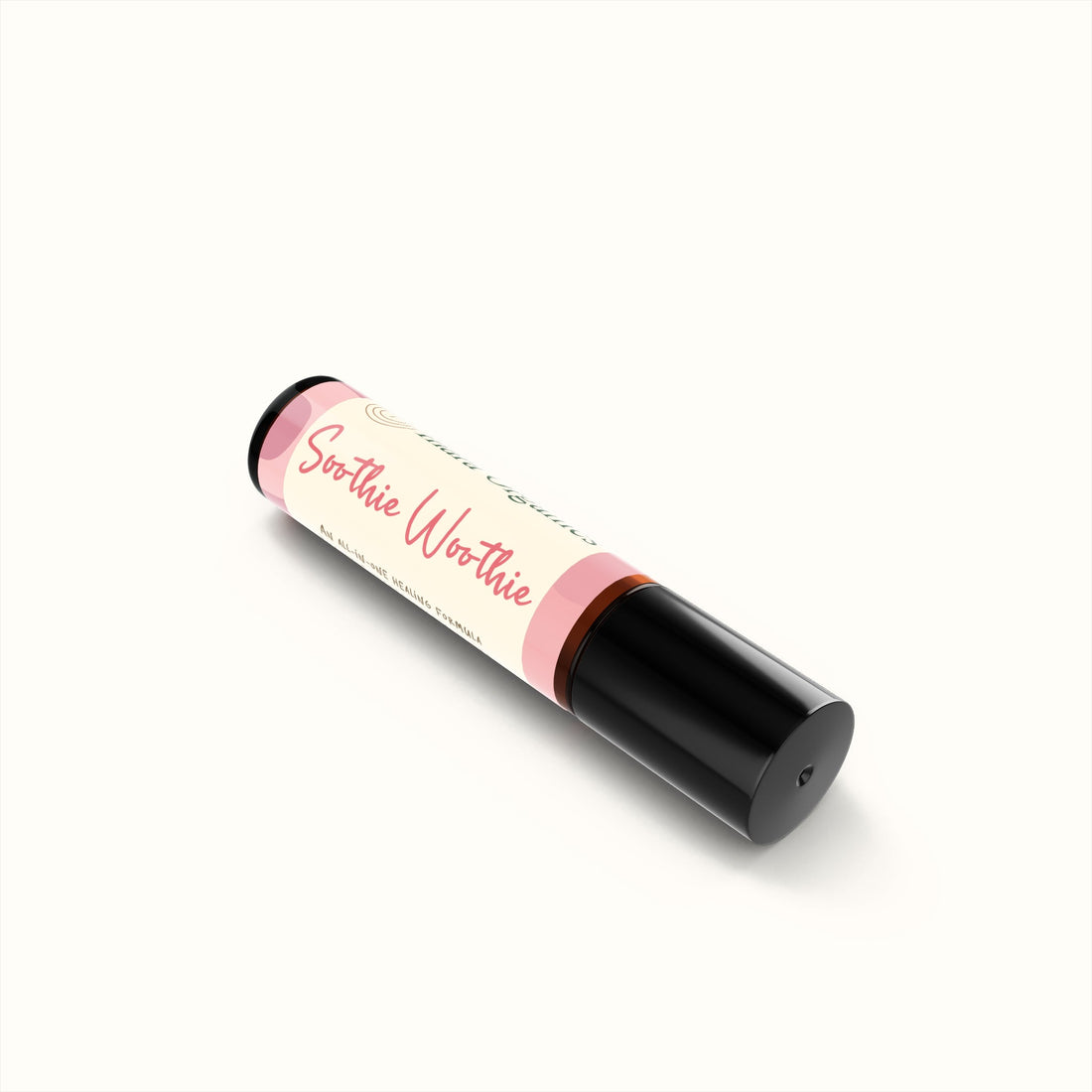 *Images are for illustration purposes. Actual products may vary in appearance.
Our Soothie Woothie is an all-in-one healing recipe that has gained immense popularity amongst our customers, as it addresses multiple skin concerns with ease. It relieves various skin irritations such as insect bites, abrasions, fungal infections, mild eczema, baby acne, rashes, or dry skin.
Safe for all ages. We highly recommend conducting a skin patch test on your child to check for any sensitivities or allergies before applying our product liberally. It's important to note that our product is not intended to diagnose, treat, cure, or prevent any diseases. While our carefully crafted formulation is designed to provide support and relief, it's always advisable to consult with a healthcare professional for specific medical concerns or conditions.
Apply onto clean, dry skin and at affected areas as needed
Keep this compact roll-on in your bag to use whenever with ease, you can even use it to moisturise your lips!