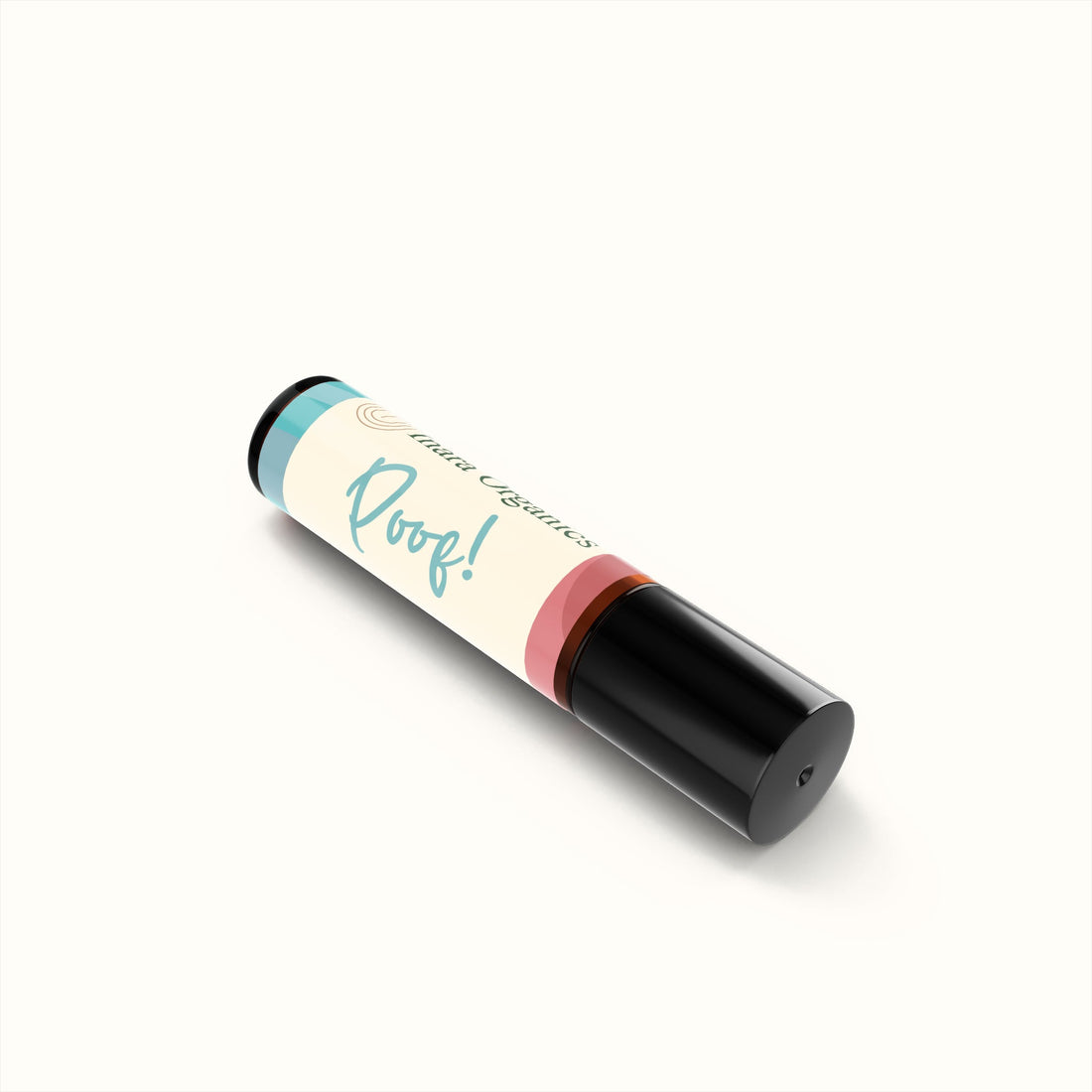 We understand how frustrating and bothersome pimples, back acne and mask-induced acne can be. That's why we have created a powerful, all-natural blend specifically designed to tackle these stubborn blemishes.

Say goodbye to those unwanted breakouts and hello to clearer skin with our potent blend,
Poof!
Watch as your skin starts to improve and those blemishes vanish.
Safe for all ages. We highly recommend conducting a skin patch test on yourself to check for any sensitivities or allergies before applying our product liberally. It's important to note that our product is not intended to diagnose, treat, cure, or prevent any diseases. While our carefully crafted formulation is designed to provide support and relief, it's always advisable to consult with a healthcare professional for specific medical concerns or conditions.
After washing your face with your usual cleanser, gently pat your skin dry with a clean towel. Apply a small amount to the affected areas.
If you have a teenager struggling with zits, Poof! makes a thoughtful gift to help them regain their confidence.