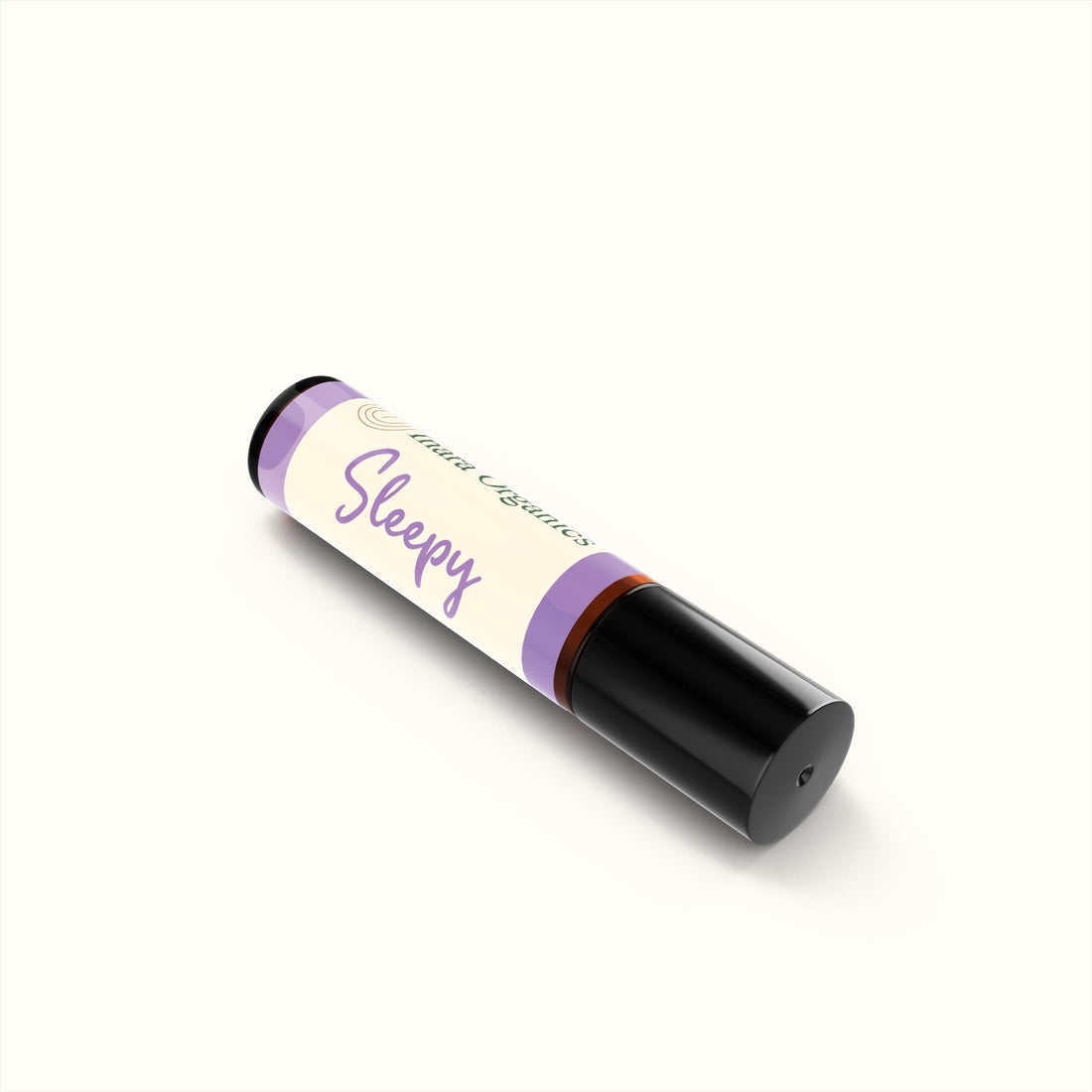 *Images are for illustration purposes. Actual products may vary in appearance.
Sleepy Roll-On
is our soothing blend to promote relaxation. 

Make it an essential part of your little one's daily night-time routine and indulge in precious moments of connection with your little ones through the therapeutic power of this balm. Our Sleepy Roll-On also works wonders in calming your cranky spouse, parent, or child, offering some calm and quiet to your entire family.

Use it when necessary, allowing its enchanting aroma and gentle touch to wash away the stresses of the day, ensuring a tranquil and rejuvenating sleep for you and your loved ones.

Safe for all ages. We highly recommend conducting a skin patch test on your child to check for any sensitivities or allergies before applying our product liberally. It's important to note that our product is not intended to diagnose, treat, cure, or prevent any diseases. While our carefully crafted formulation is designed to provide support and relief, it's always advisable to consult with a healthcare professional for specific medical concerns or conditions.
Roll along spine, top of ears, along the big toes, on chest, along crown of head and base of skull. Best applied 30 minutes before desired bedtime or when necessary.
This is perfect for calming children down during flights, long journeys or children having a meltdown or throwing a tantrum!