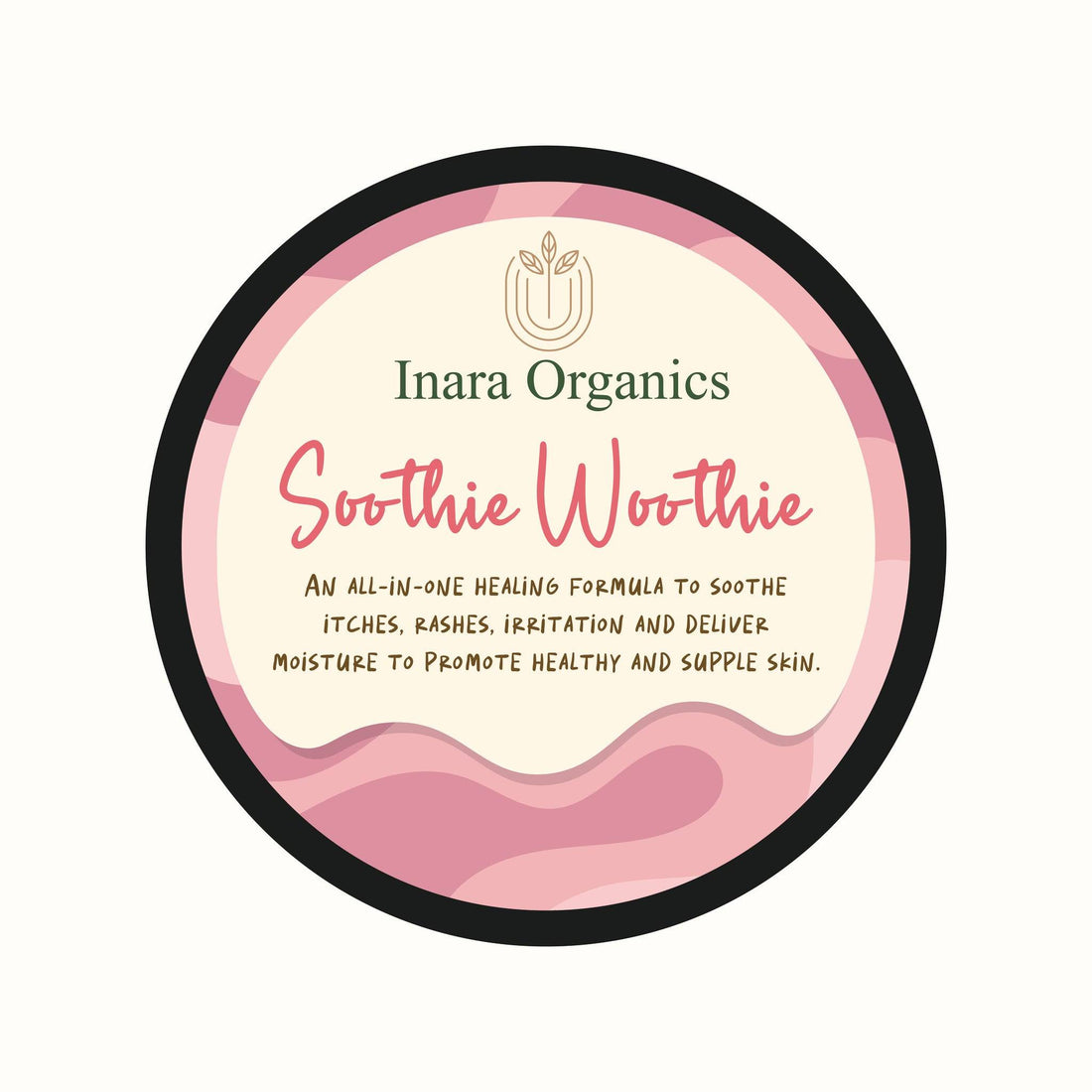 Our
Soothie Woothie
is an
all-in-one healing recipe that has gained immense popularity amongst our customers, as it addresses multiple skin concerns with ease. It relieves various skin irritations such as insect bites, abrasions, fungal infections, mild eczema, baby acne, rashes, or dry skin. It doubles up as every parent's go-to for nappy rash, and is very effective for cradle cap care as well.


Soothie Woothie
is made with 100% natural ingredients and is gentle enough to be used as a daily facial moisturiser, lip balm, or as an all-over body moisturiser.
It is also very effective as a nipple cream for cracked/dry nipples and mastitis. All balms are food-grade safe, hence safe for breastfeeding but you may wish to wipe off the excess balm with a tissue prior to feeds.

If you're unsure whether to choose the Balm or Roll-On for conditions like eczema or rashes, Mama Nina recommends opting for the
Soothie Woothie
balm. The thicker consistency proves to be more moisturising and works wonders in providing relief and promoting skin recovery.

Our
Soothie Woothie
is rightfully a holy grail product for many!
Safe for all ages. We highly recommend conducting a skin patch test on your child to check for any sensitivities or allergies before applying our product liberally. It's important to note that our product is not intended to diagnose, treat, cure, or prevent any diseases. While our carefully crafted formulation is designed to provide support and relief, it's always advisable to consult with a healthcare professional for specific medical concerns or conditions.
Apply onto clean, dry skin and at affected areas as needed
- If you are using it as a diaper ointment, use a cotton bud or a mini spatula to scoop out the balm to avoid cross-contamination

- For breast engorgement, apply over the whole breast and massage from the base towards nipple. This will hurt so you may get your partner to do it for you.